MECHANICAL OR PNEUMATIC,
powerful and reliable tools for your project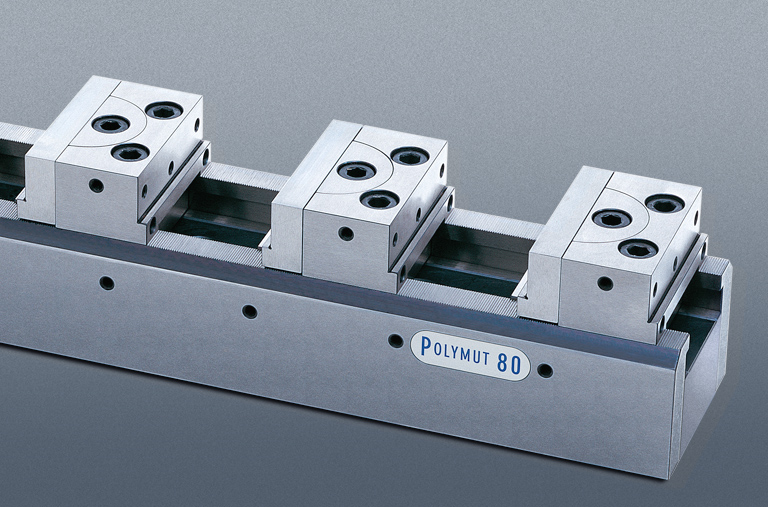 POLYMUT 
The unique multi-clamping system 
We conceived this system of multiple tightening to allow its integration and its startup in several configurations.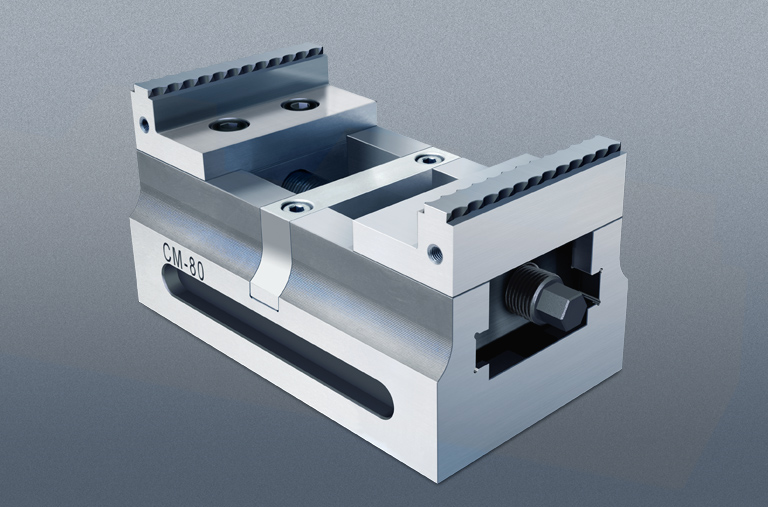 TYPE-CM
Mechanical centering vice
Self centering clamping vice, ideal for specially shaped and molded parts.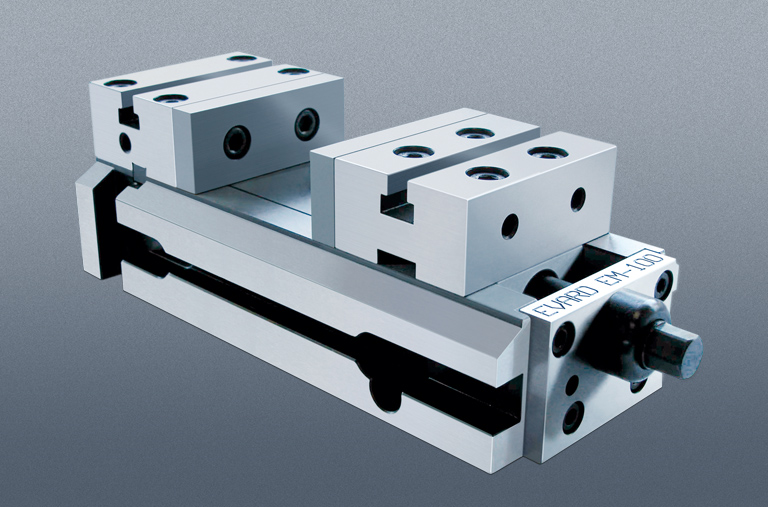 Type-EM
Mechanical vice
Universal vice for high precision, it is intended for conventional machining.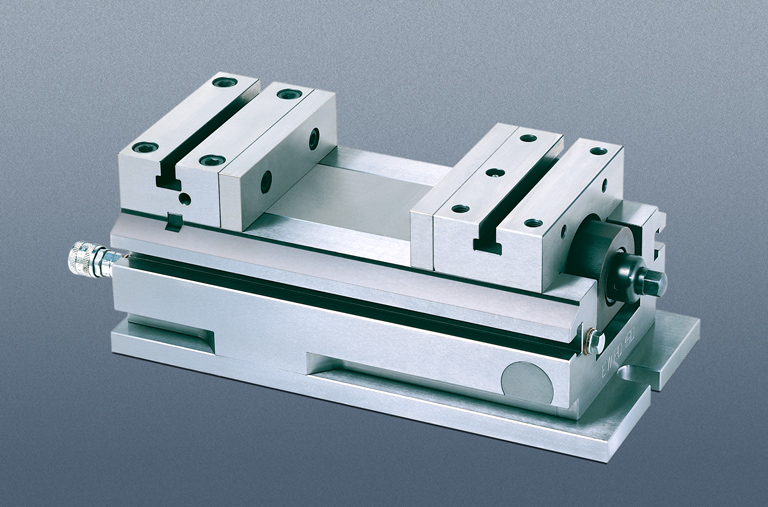 TYPE-E
Vice with pneumatical assistance  
This pneumatic vice was designed especially for a powerful clamping, fast and accurate.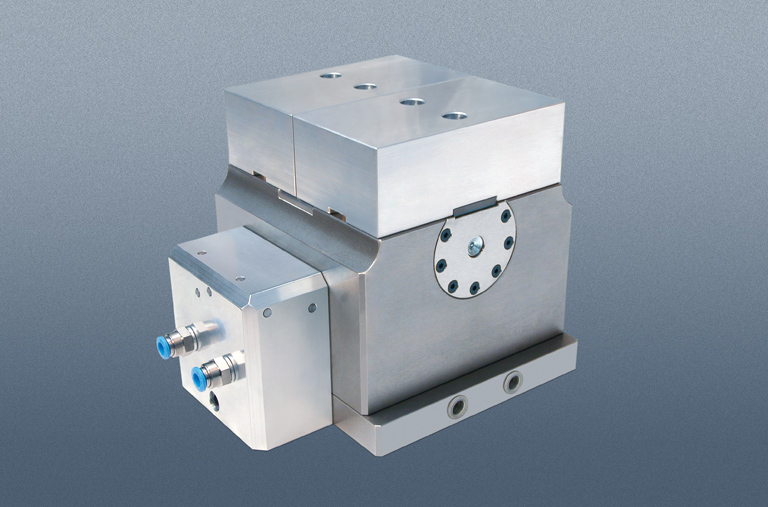 AZIMUT 
Car-centering tightening
This vice has the characteristic of a tightening car, ideal for the special or moulded parts.
TYPE-EV
Pneumatic vice
The overall footprint of the clamping system remains the same independently of the size of the workpieces and allows a wide clamping capacity.
SPECIAL AND PERSONALIZED SOLUTION
(on demand)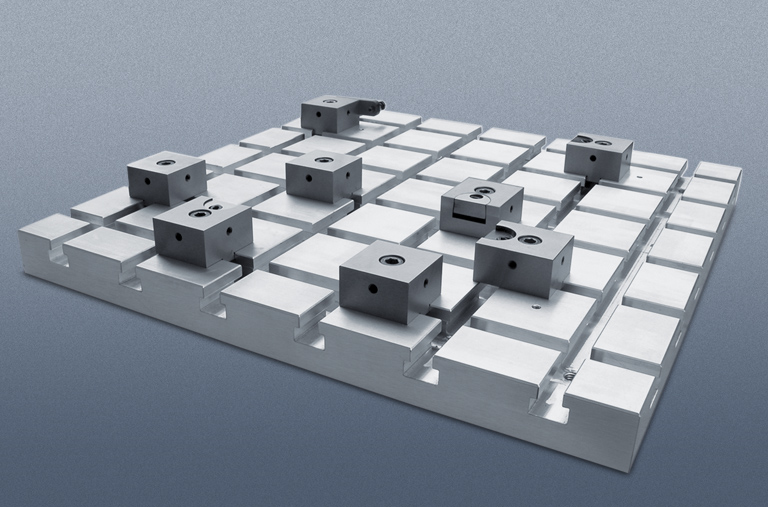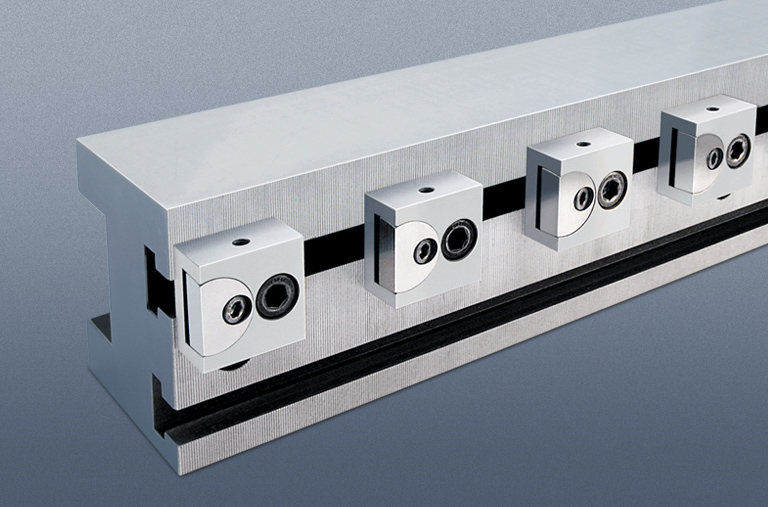 MULTIPLE VICE OF TIGHTENING OUT OF STAINLESS STEEL